Nº Registro: HTR-40/546 Categoría: 3 estrellas
The ?Corral de Perorrubio? is located in a quiet and beautiful village of the province of Segovia. In an ideal environment for those who wish t o get out from the urban life.
 
 
It is located in the square, next to the church of San Pedro Advíncula, a true jewel of the Romanesque this ?casa rural? has been rebuilt respecting its original architecture. Some materials such as the stone and the wooden of its walls and beams have been recovered, what it provides a special touch of authenticity. This is an aspect of its decoration, full of original aspects that recall to past ages.
 
 
 
It is plentiful of pieces of the XIX century, such as the chandelier of the stairs, made of crystal from the Granja de San Ildefonso, almost all the lamps are of Modernist style, there are tapestries of this century and up to a table of the XVIII century that belonged  to the Royal Coliseum of Escorial.
 
 
It has been achieved to create warm environments where the tranquillity and the privacy dominate.
 
KIND:
Hotel Rural
CAPACITY:
13
RENTAL:
Bedrooms / Bedrooms
LOCATION:
Population
PETS:
yes
DISABLED ACCESS: no
EQUIPMENT AND SERVICES
Indoor kit
Bathroom in the bedrooms, Heating, Fireplace, Cared decoration, DVD/video, Internet, Pets, Restaurant, Public telephone, TV in bedrooms, TV in living room, WIFI
Outdoor kit
Barbecue, Good views, Garden, Close garden, Garden furniture, Porch
WHERE TO GO
Sepúlveda, Conjunto Histórico-Artístico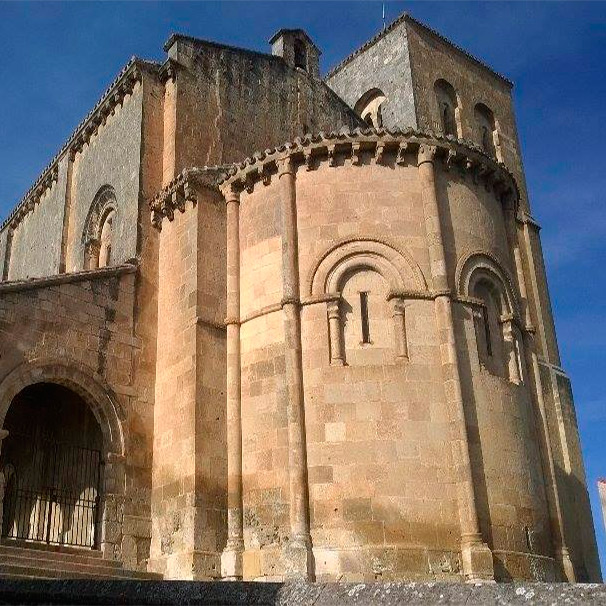 Since 1951 Sepulveda was declared as a Historic-Artistic Site. Important starting point is to run the Natural Park of the Duratón River and good dining with roast lamb in wooden oven.
Hoces del Río Duratón
A walk through the Duratón invites to the visitors to immerse themselves in a magical place where different geographical environments that the diversity has been creating and leaving all in which we w...
Cueva de los Enebralejos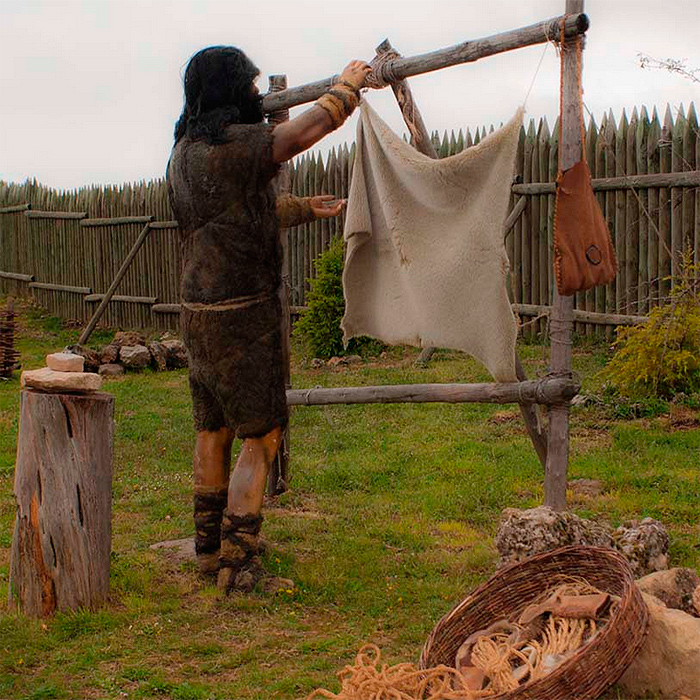 The holly tree of Prádena is located underground. There is a world of beauty Metal Age, one of the largest stalactites and stalagmites in the Northern half. More than three miles of caves remember tha...
UPCOMING EVENTS
Conciertos de las Velas
En Pedraza, del 6 al 13 de julio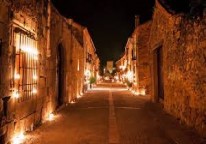 Dos magníficos conciertos de música clásica, organizados por la Fundación Villa de Pedraza, tienen lugar el primer y segundo sábado de julio en Pedraza de la Sierra, Segovia.
Huercasa Country Festival
En Riaza, del 10 al 11 de julio

La estética sonora y visual del "country" se palpará en cada rincón con música en directo, eventos gastronómicos y actividades que podrán disfrutarse en las inmediaciones de Riaza con un entorno natur...
Feria y Fiesta de los Fueros
En Sepúlveda, del 18 al 19 de julio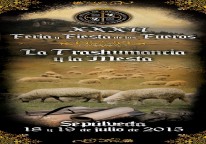 Conmemora el Fuero otorgado a la Villa por el conde Fernán González, confirmado por Alfonso VI de Castilla en el año 1076. Este fuero encarnaba el Derecho en la Extremadura Castellana. Ampliado poster...
ENVIRONMENT´S INFORMATION
Perorrubio
Perorrubio is a locality that belongs to the municipality of Sepúlveda. In its heritage the church of San Pedro ad Vincula highlights, catalogued as Good of Cultural Interest. As Areguías says "it builds its Romanesque a wonderful reference that lets to follow the thread of many of the most important rural churches of Segovia thanks to the stylistic relations with different workshops that worked the rural Romanesque style of the region of Sepúlveda in the last years of the XII century and the first ones of the XIII. It originally keeps its original structure except some added elements such as the tower, the baptistery and the storage. The most noticiable of the church of Perorrubio is the beauty of the gallery. It highlights althout it is not the only sample of the rural Romanesque of the South of Castilla- the factory uses a better technique and material- set of chairs perfectly cut. The wonderful care of some capitals that represent acanthus leaves of great delicacy and you other temples of this region could be seen the quickly attracts the attention of the watcher. There are also baskets with zoomorphic sculpted figurative subjects such as pairs of lions and birds. It is interesting the capital that shows grotesque masks that from its mouths appear steams and leaves. We are in front of the famous "Green Men", iconography of pagan origin but caught hard in Romanesque sculpture. The door of the ship is opened over the traditional body and it is finished in a "tejaroz" of a cornice decorated with floral motifs, eight corbels, most of anthropomorphic animals-figuration and geometric-vegetable "metopes"
Tours
Natural Park Hoces del Duratón-Sepúlveda-Route of the regional Romanesque.
Activities
Canoeing, Kayaking, Fishing, Karting, 4x4 routes, quads, caving, hunting, "Capeas", mushrooming, mountain biking , horseback riding, paintball, skiing, mushrooming, Caving, Skiing , Golfing, Multi adventure, gastronomic routes, Hiking - trekking, Archery, Wine tourism, canoeing, fishing, wildlife watching.