Environment´s information
Perorrubio
Perorrubio is a locality that belongs to the municipality of Sepúlveda. In its heritage the church of San Pedro ad Vincula highlights, catalogued as Good of Cultural Interest. As Areguías says "it builds its Romanesque a wonderful reference that lets to follow the thread of many of the most important rural churches of Segovia thanks to the stylistic relations with different workshops that worked the rural Romanesque style of the region of Sepúlveda in the last years of the XII century and the first ones of the XIII. It originally keeps its original structure except some added elements such as the tower, the baptistery and the storage. The most noticiable of the church of Perorrubio is the beauty of the gallery. It highlights althout it is not the only sample of the rural Romanesque of the South of Castilla- the factory uses a better technique and material- set of chairs perfectly cut. The wonderful care of some capitals that represent acanthus leaves of great delicacy and you other temples of this region could be seen the quickly attracts the attention of the watcher. There are also baskets with zoomorphic sculpted figurative subjects such as pairs of lions and birds. It is interesting the capital that shows grotesque masks that from its mouths appear steams and leaves. We are in front of the famous "Green Men", iconography of pagan origin but caught hard in Romanesque sculpture. The door of the ship is opened over the traditional body and it is finished in a "tejaroz" of a cornice decorated with floral motifs, eight corbels, most of anthropomorphic animals-figuration and geometric-vegetable "metopes"
Tours
Natural Park Hoces del Duratón-Sepúlveda-Route of the regional Romanesque.
Activities
Canoeing, Kayaking, Fishing, Karting, 4x4 routes, quads, caving, hunting, "Capeas", mushrooming, mountain biking , horseback riding, paintball, skiing, mushrooming, Caving, Skiing , Golfing, Multi adventure, gastronomic routes, Hiking - trekking, Archery, Wine tourism, canoeing, fishing, wildlife watching.
WHERE TO GO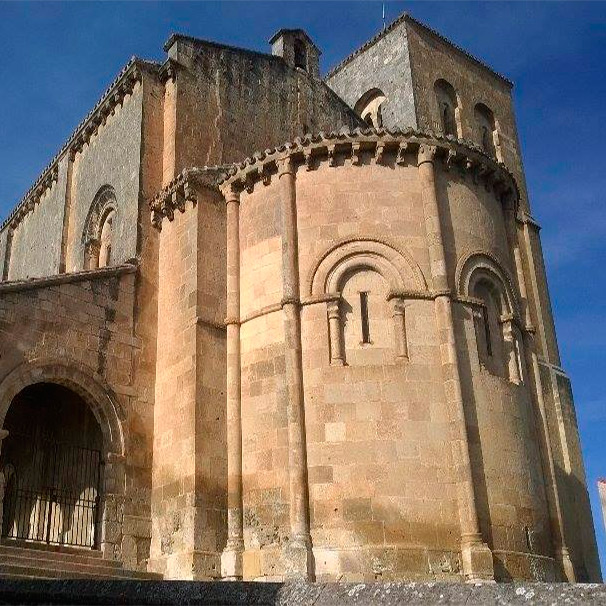 Sepúlveda, Conjunto Histórico-Artístico
Desde 1951 Sepúlveda está declarada Conjunto Histórico-Artístico. Punto de arranque importante es para recorrer el Parque Natural de las Hoces del Duratón y para deleitarse gastronómicamente con el le...
Hoces del Río Duratón
Un paseo por las Hoces del Duratón invita al visitante a sumergirse en un lugar mágico en el que se mezclan distintos ambientes que la diversidad geográfica ha ido creando y dejando para todos en el q...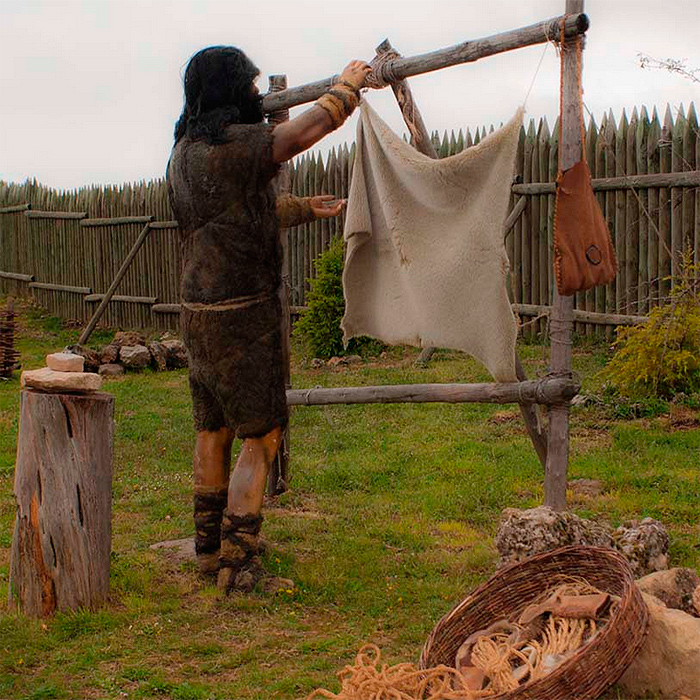 Cueva de los Enebralejos
Bajo la tierra del acebal de Prádena hay todo un mundo de belleza de la Edad de los Metales, uno de las mayores formaciones de estalactitas y estalagmitas de la mitad Norte. Más de tres kilómetros de ...
UPCOMING EVENTS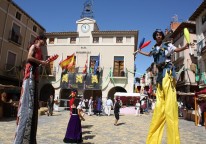 Mercado Medieval Sanestebeño
En San Esteban de Gormaz, del 19 al 20 de agosto
La representación de su mercado medieval por las calles del casco histórico de la villa. Actores, juglares, danzantes y artesanos darán vida a una tradición que permite recordar, a través de 100 puest...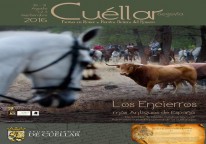 Fiesta de los Encierros
En Cuéllar, del 30 de agosto al 3 de septiembre
Los "Encierros de Cuéllar" están declarados de Interés Turístico Nacional y tienen lugar en la ciudad segoviana de Cuéllar. Están considerados los encierros más antiguos de España y comienzan el últim...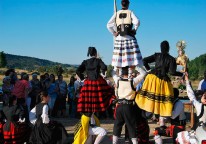 Romería de la Virgen de las Vegas
En Requijada, 6 de septiembre
Se celebra el primer domingo de septiembre. La Ermita de la Virgen de las Vegas, patrona de la Comunidad de Villa y Tierra de Pedraza, se alza sobre lo que fue un asentamiento romano y en el siglo IV ...